Subcritical extraction

Grinding
Grinding is done on the raw material.
Extraction
Extraction by subcritical water.

Evaporation
Evaporation, under vacuum, to concentrate the extract.

Drying
Spray by atomization or vacuum drying.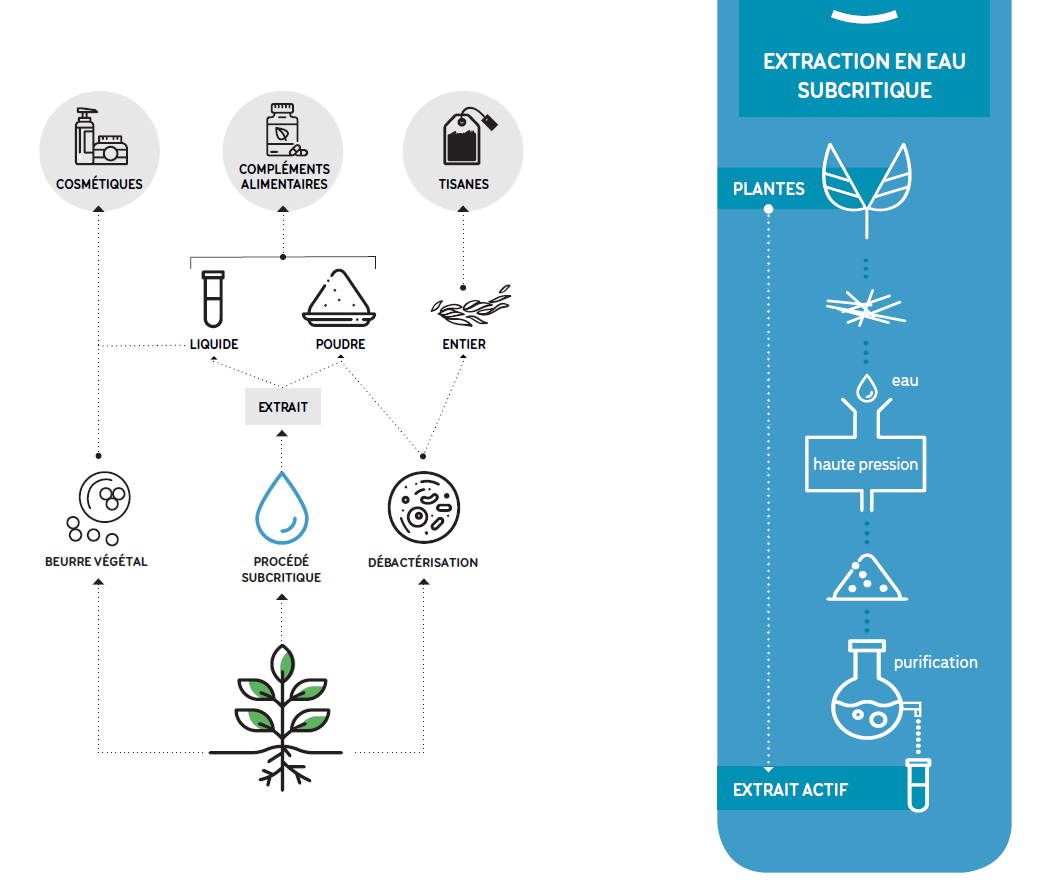 An innovative environmentally friendly process
Exinnov uses a unique and patented subcritical water extraction process that goes deep into plants to recover highly active substances.
This innovative and environmentally friendly process does not use alcoholic or toxic solvents and reduces water consumption up to ten times compared to a conventional process, thus protecting the most precious of our resources.
Exinnov is equipped with cutting edge production devices: an extruder capable of extracting in subcritical water, a hydrogenator, a spraying tower, filtration and ultrafiltration units, a vacuum evaporator … We can carry out all types of custom extracts (dry and liquid extracts, hydroglycerin extracts, floral waters, vegetable butters and waxes), including plant sourcing, but also contract farming, thanks to strong partnerships with recognized players in the supply of quality plants.